Podiatry Staff in Langley, BC
All our professionals at Aurora Foot & Ankle Clinic maintain the highest levels of accreditation and pursue ongoing education to stay abreast of the latest trends in podiatry and management.
Friendly, accommodating staff
Prompt scheduling, online booking available
Fully computerized and electronic medical records
Carol, Office Manager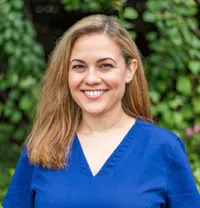 Carol is the office manager for Dr. Stanford. She has been with Aurora Foot and Ankle Clinic since the Langley practice opened its doors for patients back in 2015. She has over 12 years' experience in office management and enjoys working with Dr. Stanford and their wonderful patients.
She lives in Langley with her husband and 3 awesome children. She loves being active and often finds other fellow active patients when either walking, running or cycling around the Langley neighbourhood. She is happy to be part of a great medical team and to assist patients in any way possible.
Julie, Podiatry Assistant
Julie is the full time Podiatry Assistant at Aurora. She enjoys working alongside Dr. Stanford in a field that is making a difference in patient's lives. She loves cooking, playing with her son around the neighbourhood, and reading. She enjoys helping people and learning new things.
Jennifer, Podiatry Assistant
Jenn joined as a Podiatry Assistant in 2020. You will see her in the room during appointments, helping Dr Stanford with procedures and paperwork.
She loves going on adventures with her family: camping, road trips, and annual visits to Disneyland. She also enjoys baking, doing crossword puzzles, and playing tennis. Seeing patients' health improve at the clinic is one of Jenn's favourite parts of the job.